Tour
Adults without child
60 minutes
ANOHA

for adults
A visit for those without children who are curious about
ANOHA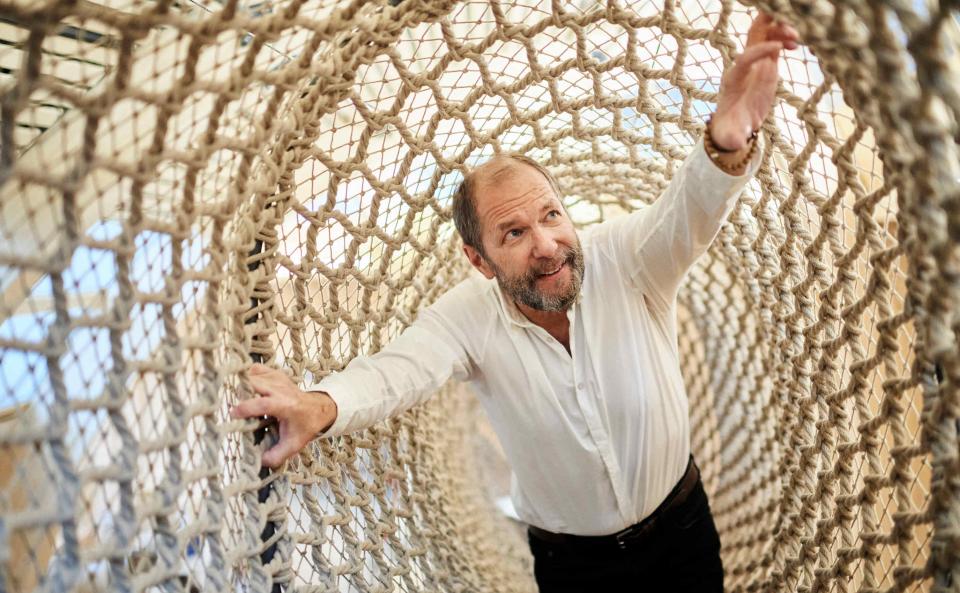 Jewish Museum Berlin, photo: Yves Sucksdorff
The Jewish Museum Berlin has created a space in a former indoor flower market for our youngest visitors: children between three and ten years old. ANOHA is dedicated to the story of Noah's Ark from the Torah. Our young visitors go on a tour of discovery, playing, and trying things out.
For us, the rule is: children can only visit when accompanied by an adult, and adults can only come with children – and so we've created this tour for adults without children.
On this tour, we take a look at the impressive wooden construction of the Ark, which was designed by the US company Olson Kundig Architecture and Design. Further highlights include the more than 150 animal sculptures designed by various artists. We'll answer your questions about the story of Noah's Ark, which is shared by Judaism, Christianity, and Islam, as well as questions about our educational concept and ANOHA​'s sustainable and innovative construction.
Tour
Adults without child
60 minutes
Age/grade level
Adults
Location
ANOHA foyer
Prices
6 € , reduced rate 3 €
Registration
The tour takes place on Sundays at 2.45 pm. Please book your ticket online in our ticketshop
The first Sunday of each month is Museum Sunday. On Museum Sundays, you can buy tickets via the website museumssonntag.berlin.