ANOHA on.tour
Primary school groups
1 day
Workshop ​

"

Building the Ark"
For children in elementary school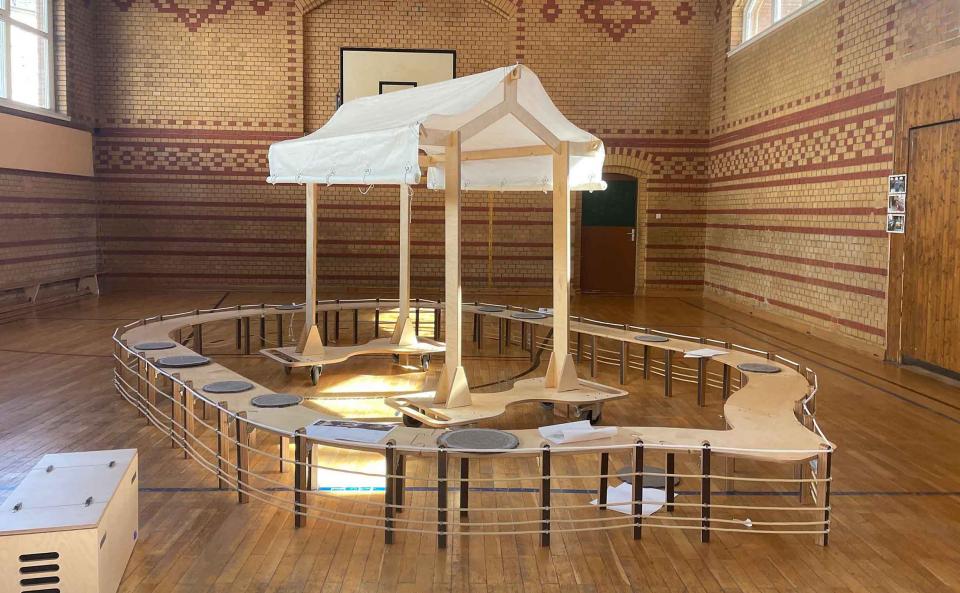 Jewish Museum Berlin, photo: Jonas Nondorf
Two educators arrive in the ANOHA on.tour bus at school, bringing with them a kit to construct a giant ark. While building the ark together, the children learn about the story of Noah's Ark from the Torah. There is space for everyone inside the finished ark, where they discuss what the story has to do with us all – while a weather generator lets the Flood be experienced close-up. Afterwards the children collaboratively brainstorm ideas about what a better and more just future could look like.
The workshop lasts one school-day mornings and is aimed at all elementary school grades.
ANOHA on.tour is sponsored by the Deutsche Bank Foundation.
ANOHA on.tour
Primary school groups
1 day
Age/grade level
6 to 12 years, grades 1–6
Location
on-site at elementary schools