Workshop
Primary school groups
3 hours
WORD
The Significance of Words in Judaism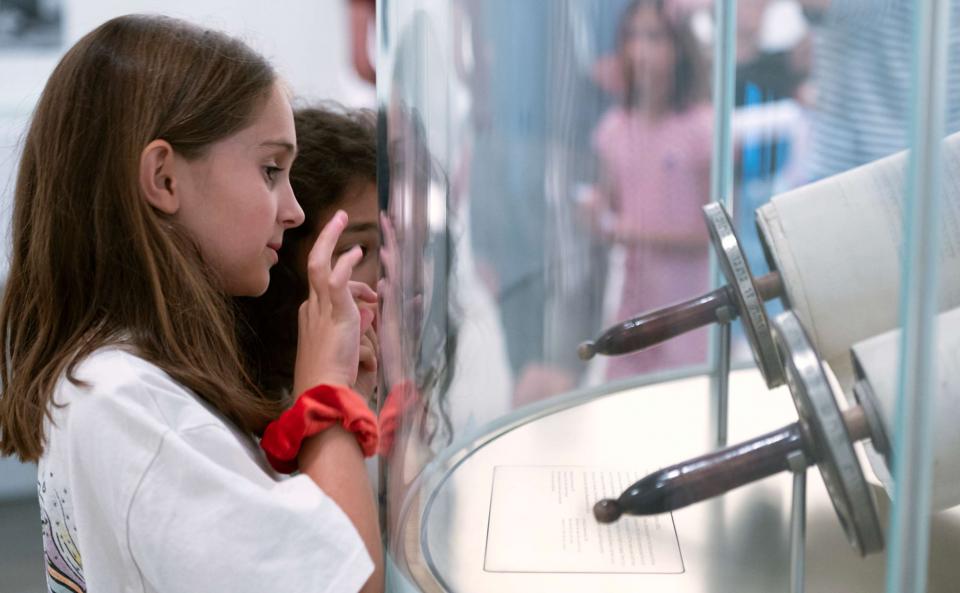 Jewish Museum Berlin; photo: Jule Roehr
Do you like stories? At ANOHA, the Children's World of the Jewish Museum Berlin, you can physically walk through the story of Noah's Ark. Here, letters of the alphabet become raindrops and words turn into puddles that you can splash around in.
This workshop will talk about what else you can do with words and what they mean. Why is it that we understand words sometimes but not other times? What role do words play when it comes to getting along with people? During a visit to the core exhibition of the Jewish Museum Berlin, there is a real Torah scroll on display containing the story of Noah's Ark. The children will also get to hear how these Torah stories sound and acquaint themselves with other languages, writing systems, and ways of speaking. At the end, anyone interested can write their name in Hebrew letters and take it home.
Workshop
Primary school groups
3 hours
Age/grade level
6 to 12 years, grades 1–6
Number of participants
Maximum 30 children + chaperones
Location
W. M. Blumenthal Academy – Foyer
Prices
60 € for schoolgroups. If more than fifteen people sign up, the group will be divided into two groups.
Note
We offer this workshop in English and German.
Registration
T +49 (0)30 259 93 305 (Mon – Fri, 10 am – 4 pm)
visit@​anoha.​de
For groups we offer workshops on your desired date. Please contact us at least 4 – 6 weeks before your desired date for this service.