Workshop
Children
4 days
ANOHA

Storytelling Theater (in German)
For children from
8
to
10
years old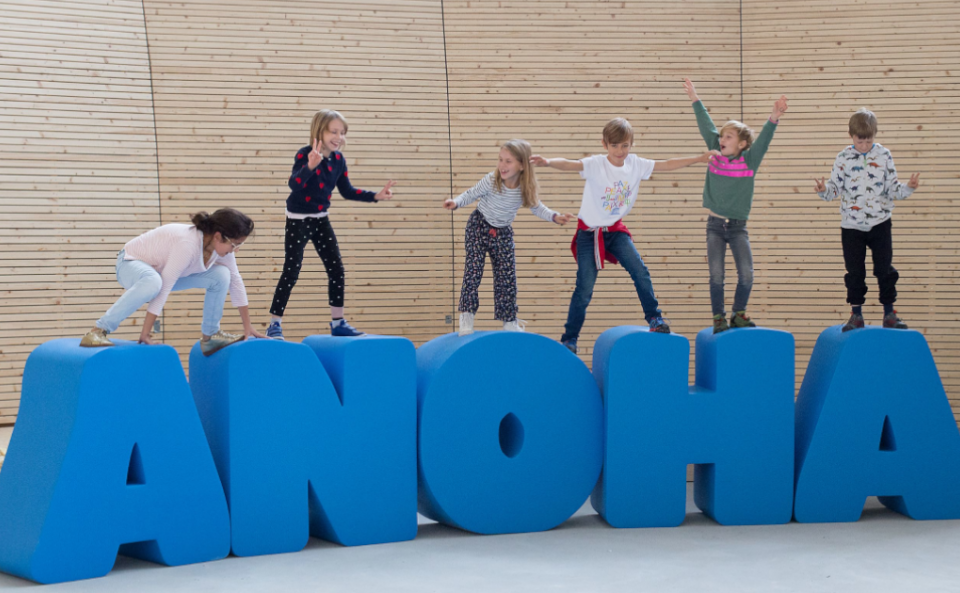 Jewish Museum Berlin, photo: Sibylle Baier
Pictures in, story out. Take a seat and learn all about Noah's Ark: Who wants to come on board? How did the leopard and the gazelle get along? Who was at the helm and what was the destination?
At the ANOHA – the Children's World of the Jewish Museum Berlin, children can immerse themselves in the story of Noah's Ark. They discover the power of water and explore life on board. They land in the center of the ark and find out about rules for fair coexistence. Finally, they design their own storytelling theater with paper and paint. Then it's back to ​"pictures in, story out". This time, parents, friends and an interested audience listen to the children's storytelling.
The summer camp offers a varied program with fun and games, as well as a freshly prepared lunch.
With the kind support of the Friends of the Jewish Museum Berlin.
Workshop
Children
4 days
Age/grade level
8 to 10 years
Location
ANOHA
Prices
€ 90 incl. lunch & drink
Registration
For tue 9 Aug to Fri 12 Aug 2022, 9 am to 1 pm, in our Ticket-Shop.
For tue 16 Aug to Fri 19 Aug 2022, 9 am to 1 pm, in our Ticket-Shop.