Visit
Families
90 minutes
Nights on Noah's Ark
Part of the
13
th Family Night on
7
Oct
2023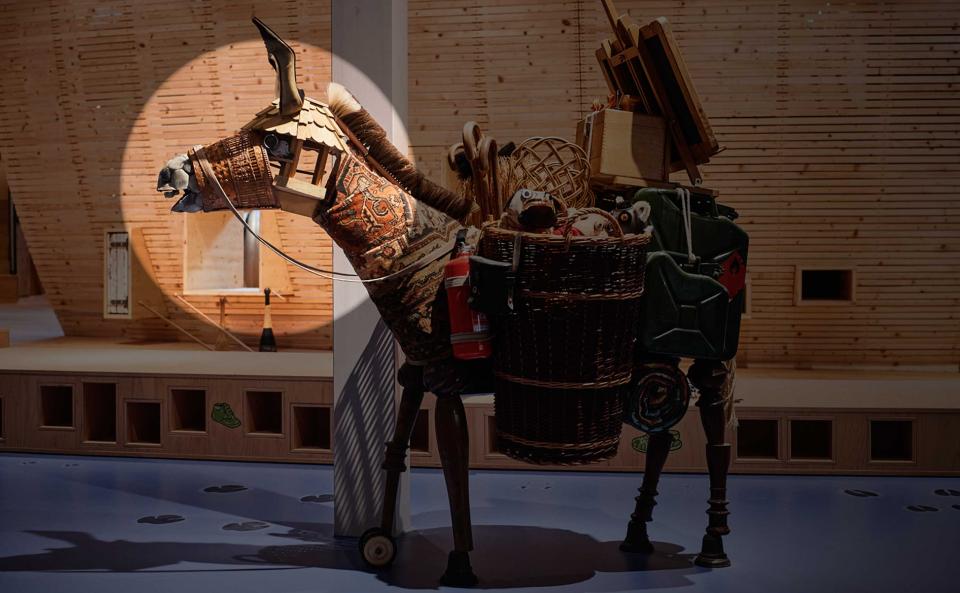 Jewish Museum Berlin, photo: Yves Sucksdorff
When does the frog go to bed? Do owls dream? And does the polar bear snuggle up under a blanket? Dive into the story of Noah's Ark at ANOHA, the Children's World of the Jewish Museum Berlin, on the 13th family night. Raindrops become puddles and puddles turn into the giant flood – 150 animals, large and small, find their place on the giant wooden ark, where they live together like a large family. But how do they all get along? Who sleeps at night and who during the day? Together we discover life on the ark and tell stories about trust and friendship – in a night of unforgettable moments.
Visit
Families
90 minutes
Age/grade level
0 to 120 years
Location
ANOHA foyer
Prices
6 €, reduced entry 3 €, free for holders of a Berechtigungsnachweis (proof of eligibility) or Berlin Ticket S (formerly known as the berlinpass)
Note
The offer starts on Sat 7 Oct 2023, with entry every fifteen minutes between 5.15 and 6.15 pm.
Registration
A time slot ticket is required for each person. Please book them in advance in our Online Shop.